Obituary
Asphalt Professional 72
Martin Frank Wallace Heslop, BA (Hons) MCIHT, MIAT
Less than 4 weeks ago, very many of us were extremely alarmed to suddenly learn of Martin's inoperable, cancer of the oesophagus then saddened by his death on March 1st at the relatively young age of 67. Tributes to him have been buzzing around the internet. " Always a real gentleman" " A man with a passion for improving road maintenance materials" "A man never afraid of doing battle" "A thorn in the side of backsliders" "A friend who would stick by you through thick and thin" "A true professional" are just a few. Most folks have retired before reaching 67 but Martin was still in absolute full stride, working for various clients on a number of bitumen related road maintenance materials and R and D projects. He was renowned both nationally and internationally particularly for his expertise in cold applied materials, working on cold asphalts with Wimpey Asphalt in the 1970's, long before global warming brought them into the asphalt mainstream.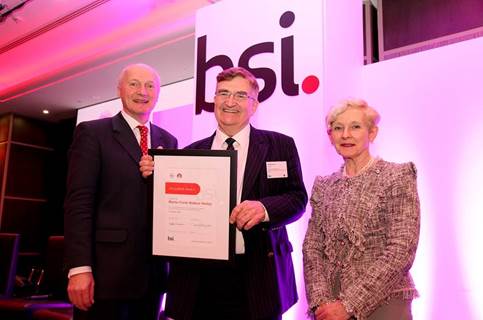 Trained as a physicist, as an undergraduate he became involved with the team developing the atomic clock and delighted in telling how, having proved it worked, the team wondered what time standard to start it by, eventually choosing the third pip of that day's BBC's one o'clock news. However, after graduating with an honours degree in physics, he wanted a complete change so in 1972 he forsook physics to join Lion Emulsions, then a Shell owned company, as a graduate trainee, and spent 6 years with the company. At his interview, he remembered ticking off his prospective employer about the state of the access road and was sure that observation helped give him the edge over the other candidates. He worked initially as a technical salesmen selling surface dressing materials and quickly realising that local authorities' highways staffs gave no time to salesmen who didn't know what they were talking about, he immersed himself in all aspects of surface dressing and this was to become his lifelong passion. Typically, he decided to see how the materials he was selling could be developed further, and gained a greater understanding from working alongside engineer Jim Connolly from his employer's parent company.
He was renowned both nationally and internationally particularly for his expertise in cold applied materials
He then moved to Printar, which had bitumen emulsion manufacturing plants in Hertford and Diss together with the South West Tar Distillers bitumen emulsion manufacturing plant in Totton, both in the same Burt Boulton Holdings group of companies. With them he worked on such projects as the resurfacing of Ibadan Airport in Nigeria. Then in 1982 after Shell had formed Colas Holdings in the UK, he moved to Exeter to manage the King's Asphalt bitumen delivery rail head, emulsion plant and the entire range of that company's supply and contracting business, turning a loss making firm into profit in 2 years. In the workshop there he helped to build bitumen sprayers for surface dressing, often recalling it as one of the most exciting periods of his career.
At this time Colas had started to develop polymer modified emulsions and Martin was involved in this and made nationally responsible for 'epoxy asphalt', epoxy resin modified bitumen, and its highway uses. He oversaw trials of the material on the Forth road bridge and on the north-bound, up-hill, slow lane, south facing 4% gradient of Keele Bank on the M6 in Staffordshire, where it never ever deformed . His challenge was to convince local authority clients to pay more for a newly developed premium product.
In 1984 he was appointed Technical and Production Director of Colas Roads where he looked after five plants and directed its research laboratory and development projects, conducting an initial quality assessment of each facility. He helped to develop new emulsions and purchased a rheometer – a cutting edge piece of kit at the time – designed to test bitumen performance.
He was recruited by Nynas in 1988, as its UK Managing Director, establishing its UK base on the site of the former oil fueled power station at Shoreham as their bitumen terminal, utilizing the refurbished oil tanks for bitumen storage. He also contributed to the company's emulsion breaking control. Nynas bought William Briggs in 1992 and moved their operations to the Eastham Refinery at Ellesmere Port with Swedish management. Martin then decided to establish his consultancy "Acland", initially to provide technical advice on emulsions manufacturing but soon building a large client base providing technical advice to companies in the materials development sector. His rise through the ranks as a road treatment specialist had much to do with his vast experience and encyclopedic knowledge of the subject, but also with his growing reputation. He realised early in his career the importance of building good relations with people and never to sever ties with previous employers. He developed a reputation for absolute confidentially which served him well since it was highly valued by his clients. Companies in the road materials sector are continually developing new products and they often sought his guidance, knowing their efforts to gain a competitive advantage would never be compromised.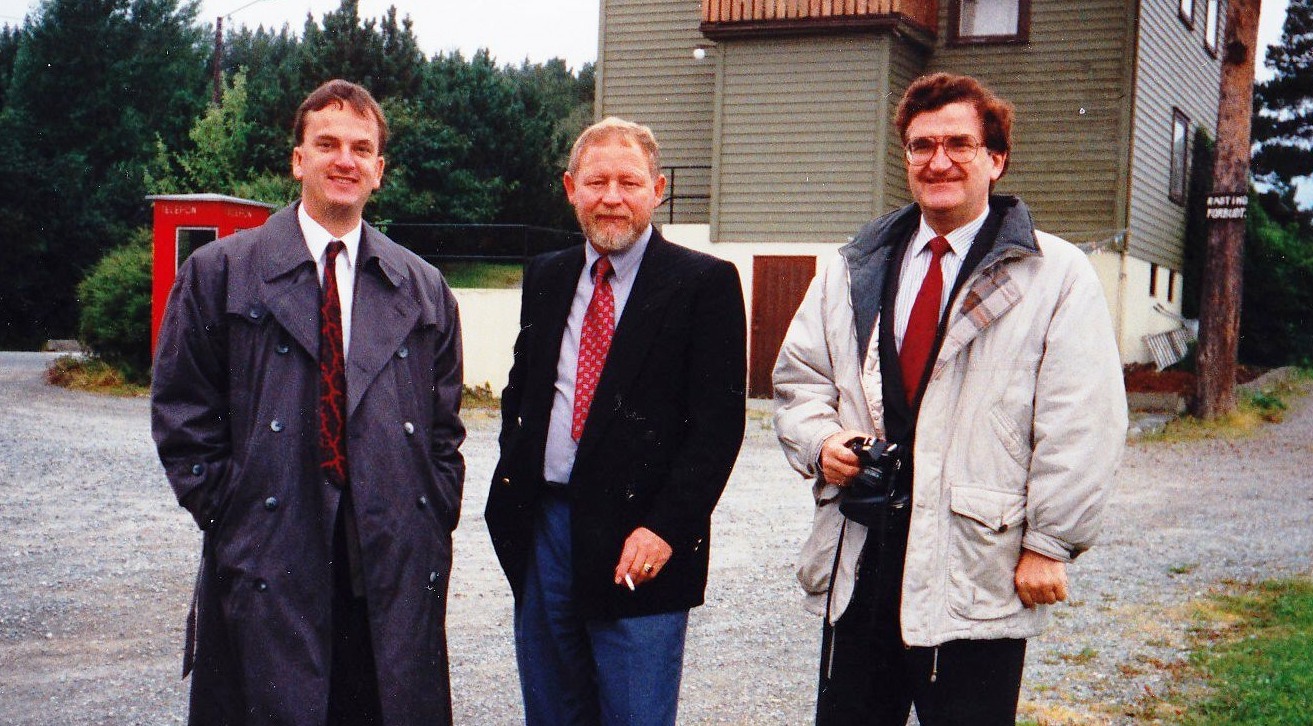 His most important client by far was the Highways Agency for whom he and Charles Catt, working together, wrote the clauses 918, Microsurfacing, 919, Surface dressing and parts of 920, Bond coats, tack coats and other bituminous sprays in the Highways Agency Specification for Road and Bridgeworks, He also contributed to the development of Clause 924: High Friction Surfaces, which eventually lead to the development of the Highway Authorities Product Approval Scheme (HAPAS) run by the BBA. In the mid-nineties the premature failure rate of surface dressing applications was extremely high, probably a result of price competition, inadequate specification and application. In consequence Martin was keen to develop more durable binders and specifications. Working with John Williams (HA) and Rick Elliott (SWPE), Martin developed the first – and subsequent versions – of a performance specification for surface dressings, published as SHW Clause 922 Surface Dressing: Design, Application and End Product Performance. This evolved to eventually include Type Approval Installation Trials, HAPAS certification of modified binders, the testing of binders for Vialit Pendulum Cohesion and performance guarantees for surface dressing systems.
Martin, assisted by Charles Catt, also played a major role in drafting Volume 7 of the Design Manual for Roads and Bridges, Section 5, Part 2 HD37/99: Bituminous Surfacing Materials and Techniques. This includes chapters on laying, binders and binder modifiers, hot rolled asphalt, porous asphalt, thin wearing course systems, stone mastic asphalt, surface dressing, high friction surfacing, slurry surfacing and micro-surfacing, re-texturing and miscellaneous surfacing materials. It is a tribute to Martin and Charles that this standard and advice in HD 37/99 some 18 years later remains current.
He was a key member of the steering committee overseeing research into the durability of bituminous materials
He also represented the HA on various liaison groups including with the RBA, and with TRL, developing and updating Road Note 39, the Design Guide for Road Surface Dressing. Bob Welton formerly the Secretary of the Road Emulsion Association, recalls Martin's extremely close attention to the finer detail in this and the rest of the revision panel's reactions as finer points were argued, but it was a better document for all that. From time to time he also represented the HA on various HAPAS technical advisory committees, on BSI committees and on the steering committees of a number of research projects. He was a key member of the steering committee overseeing research into the durability of bituminous materials undertaken by Nottingham University and SWPE that developed the Saturation Ageing Tensile Stiffness (SATS) Test, which was published as SHW Clause 953 though little used.
In addition to the SHW 900 Series clauses already referred to, he played a part in drafting any others too numerous to mention in full. Nevertheless Martin had a major role in drafting Clauses 902: Reclaimed Asphalt; Cl 918: Cl 942Thin Surface Course Systems 954 Method for Laboratory Determination of Interface Properties Using the Modified Leutner Shear TestCl 955: Binder Recovery Using the Rapid Recovery Test (RRT) and Accelerated Ageing Using the Modified Ageing Rolling Thin Film Oven Test (RTFOT); and Test Methods in Clauses 956: Determination of the Complex Shear (Stiffness) Modulus (G*) and Phase Angle (δ) of Bituminous Binders Using a Dynamic Shear Rheometer (DSR); Cl 957: Determination of Cohesion of Bitumen and Bituminous Binders
However, he had a wide range of other UK and international clients and served on several Specialist Groups (SG's) of the British Board of Agrément. Here his expert knowledge was focused in SG1, High friction surfacing, SG3, Thin surfacing, SG4, Specialist binders and SG8, Permanent cold lay reinstatement materials, the latter two now in abeyance, and the national Technical Committee 25 – UK mirror group for ETAG 035 Ultra-Thin layer Asphaltic Concrete. Martin was also on our list of technical experts carrying out visual inspections for High-friction, and Thin Surfacing 2 year performance trials. Martin was  not shy in putting his views forward, and although this could lead to challenging debates and discussions
Martin had been a member of the Chartered Institution of Highways and Transportation (CIHT) for 30 years . He represented CIHT the Road Surface Dressing Association (now the Road Surface Treatment Association) and other technical committees and the Highways Agency in many more, being on the BSI committees for Asphalt (B510/1), Bitumen (B510/19), Surface characteristics (B510/5) and Surface treatments (B510/2)
In the B510/1 Asphalt committee, he had many trysts especially over rates of spread of emulsions in bond and tack coats but he was never-the-less often approached "quietly" when they had supply or quality problems with their own suppliers. His confidentiality saved their possible embarrassment since he never mentioned any names.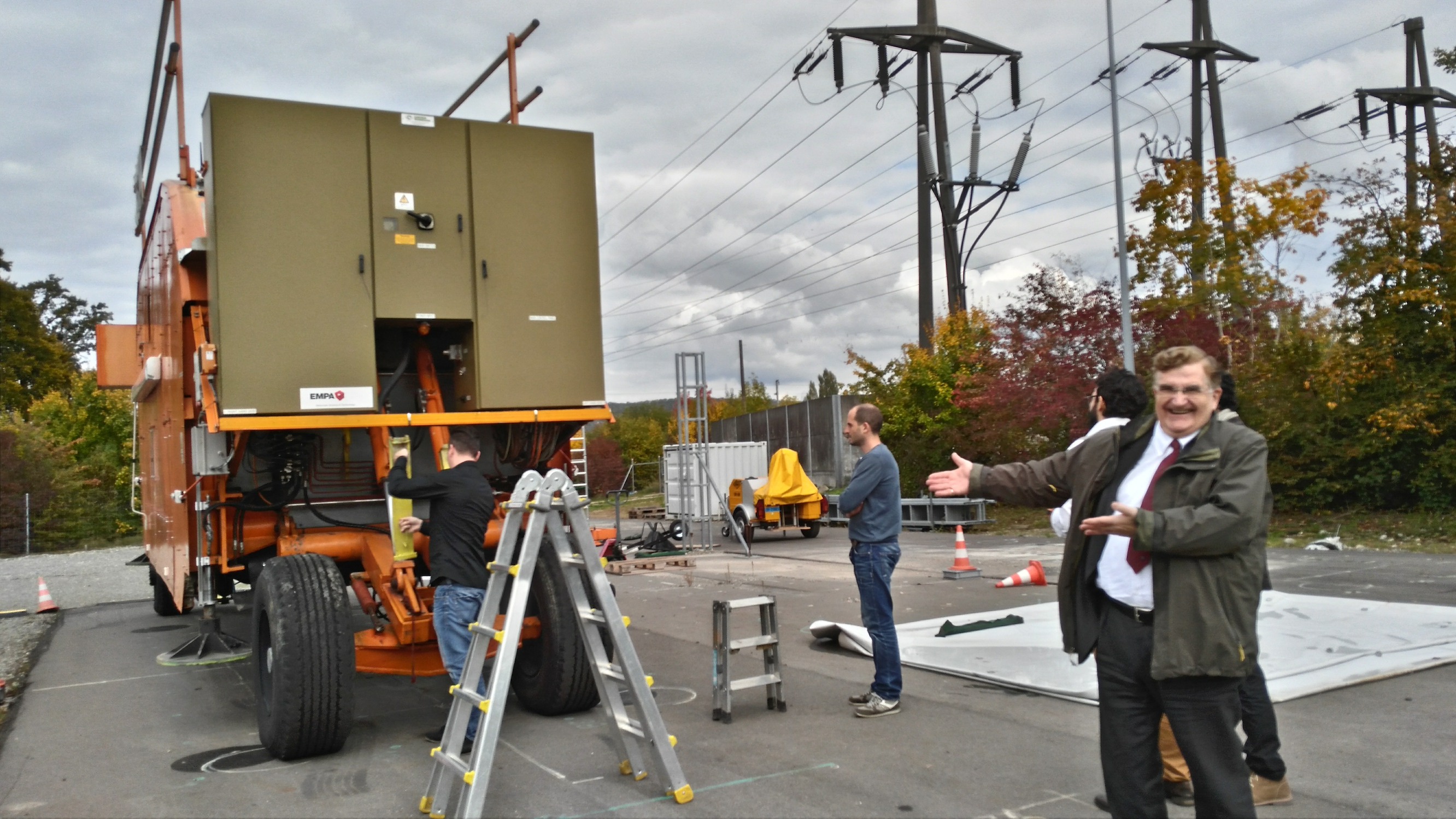 He became the Chairman of the British Standards Surface Treatments (B510/2) in 1998 and Conveyor of the CEN (European) TC227/ Working Group 2 (WG2) again, dealing with Surface Treatment in 1989. Within European WG2 he fought an uphill battle to convince members that surface dressing was a product. Driving end performance European Specifications (Norms in Euro-speak so ENs) for surface dressing and micro-surfacing was a major achievement. So far these are the only two road materials which have true, end performance specifications as installed. This was mainly through Martin's work in B510/2, and in particular CEN TC 227 WG2 where he took advantage of the CEN mantra that as far as possible specifications (EN's) should all be written as end performance standards. This was the only way in which surface dressing and micro- surfacing could bridge the divide between the recipe requirements of all the EU countries and the EN's WG2 produced. These are EN12271, Surface dressing requirements and EN12273, Micro-surfacing requirements, and both use the Type Application Installation Trial (TAIT) concept. Thus a completed surface dressing's performance on the road is tested and documented and further dressings by that contractor of that particular dressing type have to meet these same levels of performance.
TAIT's have already been adopted for surface dressings and micro-surfacing by other member states in Europe and here in the UK by the Scottish Executive for asphalts laid on Trunk Roads and Motorways in Scotland. It is likely only to be a matter of time before it is also adopted for asphalt works throughout the rest of the UK. Some see TAIT's as his single most important contribution to road surface technology, although his work on polymer modified bitumen emulsions in surface treatments must be a close second and racked-in and more complex dressings a close third. These stronger, polymer-modified dressings now account for 80% of the UK market. All these improvements have increased public sector highway engineers confidence in dressings and resulted in the reintroduction of surface dressings onto the UK's Trunk Road and Motorway network, quite an achievement in itself.
Martin's work for BSI was recognised by his award of the first ever BSI Award for Innovation which he was extremely pleased to receive. It is worth noting that his work for BSI and the CIHT was entirely at his own expense, a fact not generally realised. Since his death, BSI has also posthumously awarded him the BSI Distinguished Service Certificate. He had previously received the IHT Certificate of Merit , also a much coveted honour.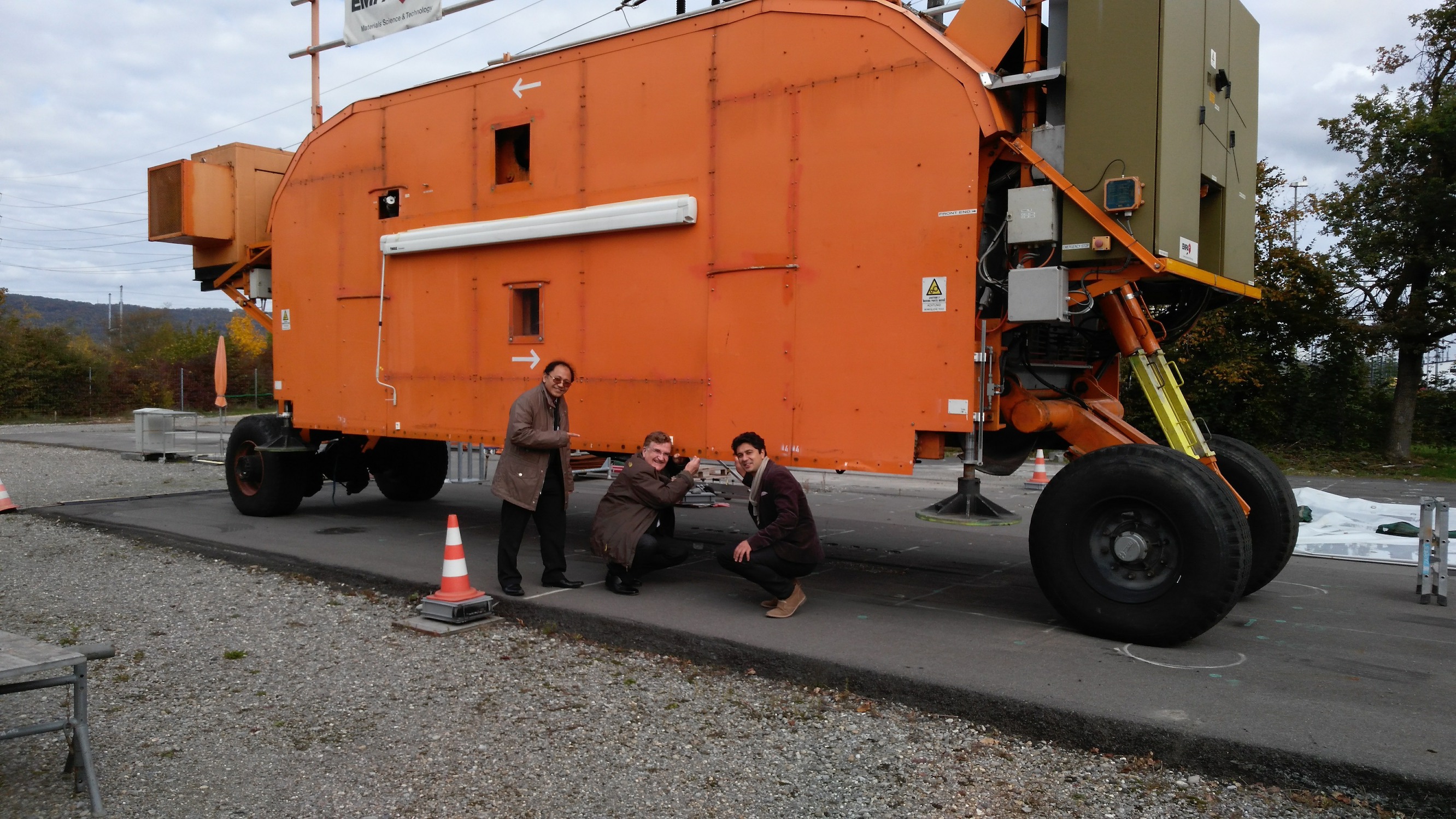 In the late 1980s Martin was leading efforts to implement rheology and some of the SHRP (ie USA) research ideas into UK specifications.  He worked with Dr Brian Hayton who did some of the lab work with a Malvern Dynamic Shear Rheometer located in the laboratories of the University of Nottingham and both were also regular visitors to Daru Widyatmoko at Scott Wilson's Pavement Engineering Laboratory in Nottingham (now the AECOM Laboratory). They also worked with Geoff Rowe on the idea of introducing the 2kPa to 2MPa window used in the HAPAS specifications, published in the early 1990s and the transfer of other ideas from the SHRP program.
In the 1990's, working with Brian and Paul Shrubsole at Kent CC laboratory, he introduced the French Vialit Pendulum Cohesion test (VPC) into the UK. With Paul, he also developed the binder recovery and ageing test using the Rolling Thin Film Oven Test (RTFOT). These test methods were then specified by the Highways Agency (now Highways England) in its Series 900 specification, given to the Institute of Petroleum (now the Energy Institute) and subsequently adapted as part of EN 14770 (Dynamic Shear Rheometer) and EN 13588 (VPC). They have enabled and promoted use of innovative polymer modified binders in surface dressings in the UK which have in turn resulted in surface dressings becoming much more durable and cost-effective, so of immense benefit to all UK motorists and tax payers.
In this period he also continued working with Daru on various contracts with Highways England, advising on a range of policy and research based projects, including the writing of end performance specifications in its MCHW 900 series and also advice in its DMRB. These have had a major technical and commercial impact, especially increasing durability by encouraging the use of bitumen ageing tests, polymer modified binders and bond coats. The most recent research work for the Highways England, completed in November 2017, concerned a new durability test method for asphalt surfacing. Results for this work were recently presented in February 2017 at the 16th Annual Liverpool John Moores University in Liverpool.
Working with a leading pavement engineering consultancy, Martin initiated the introduction of ew material assessment methods which have been adopted by the Ministry of Defence Infrastructure Organisation (DIO). Key findings from this work have already been published and the latest research was recently submitted for presentation at an important international conference in summer 2017.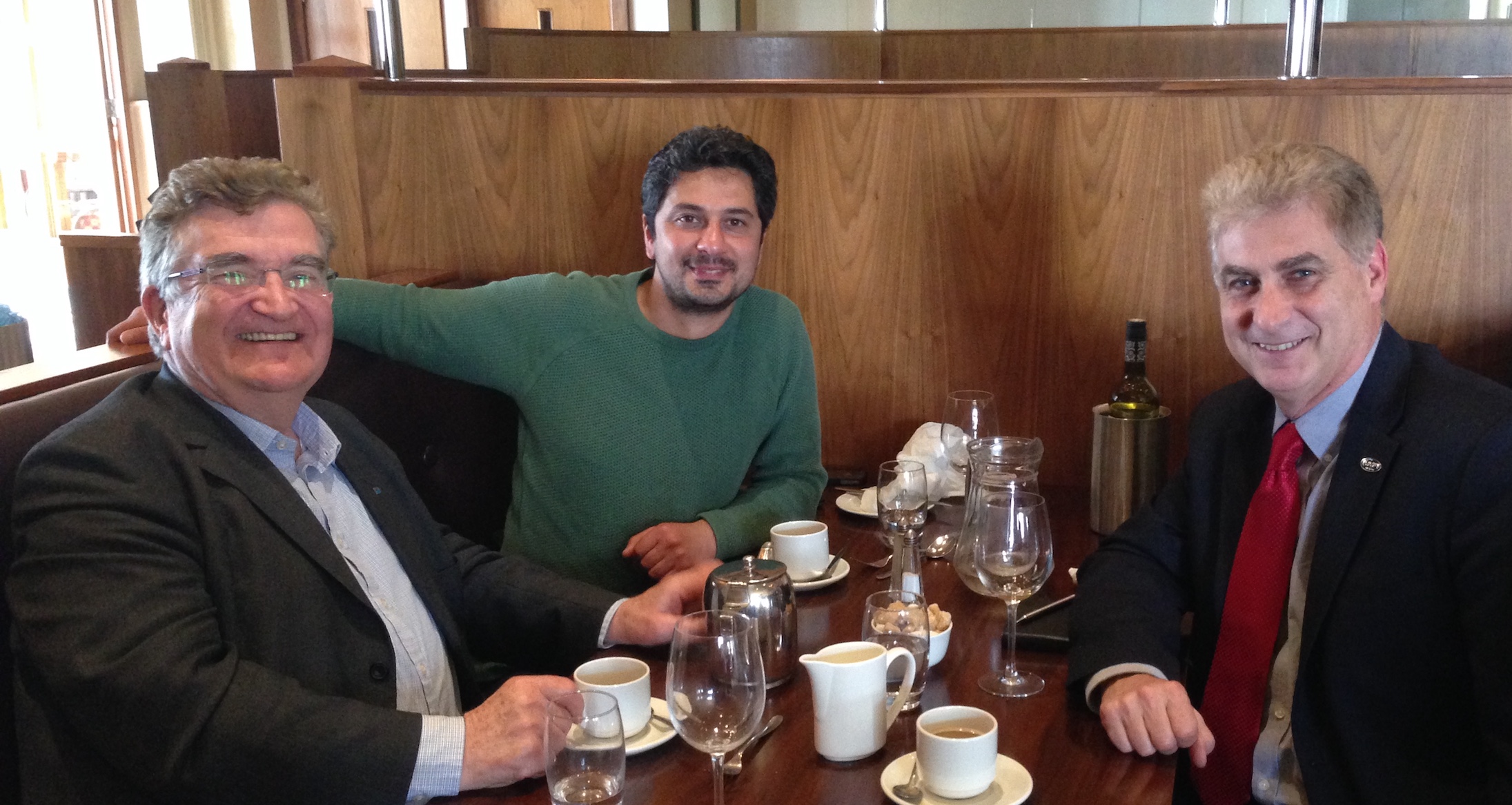 In summary, Martin was a man of immense energy, full of innovative ideas, who often took some keeping up with. Never afraid to do battle, his zeal was to do what was best in securing durable, value for money asphalts and especially cold-applied surface treatments. Those close to him knew that his battles sometimes left him scarred but none were for his own financial gain. To so many of us he was a very good, true friend, extremely generous in giving us technical guidance when we sought it and guiding us when he thought we needed it. He will be sadly missed in an industry which had not previously been renowned for technical innovation. What a man!
---
Share this article