Industry Links
Asphalt Professional 72
The Institute of Asphalt Technology has signed a memorandum of Understanding with the Mineral Products Association to promote sectoral cooperation in the field of asphalt technology, specifically in relation to activities in the development of Asphalt Standards and Specifications, as well as "dissemination of knowledge and learning."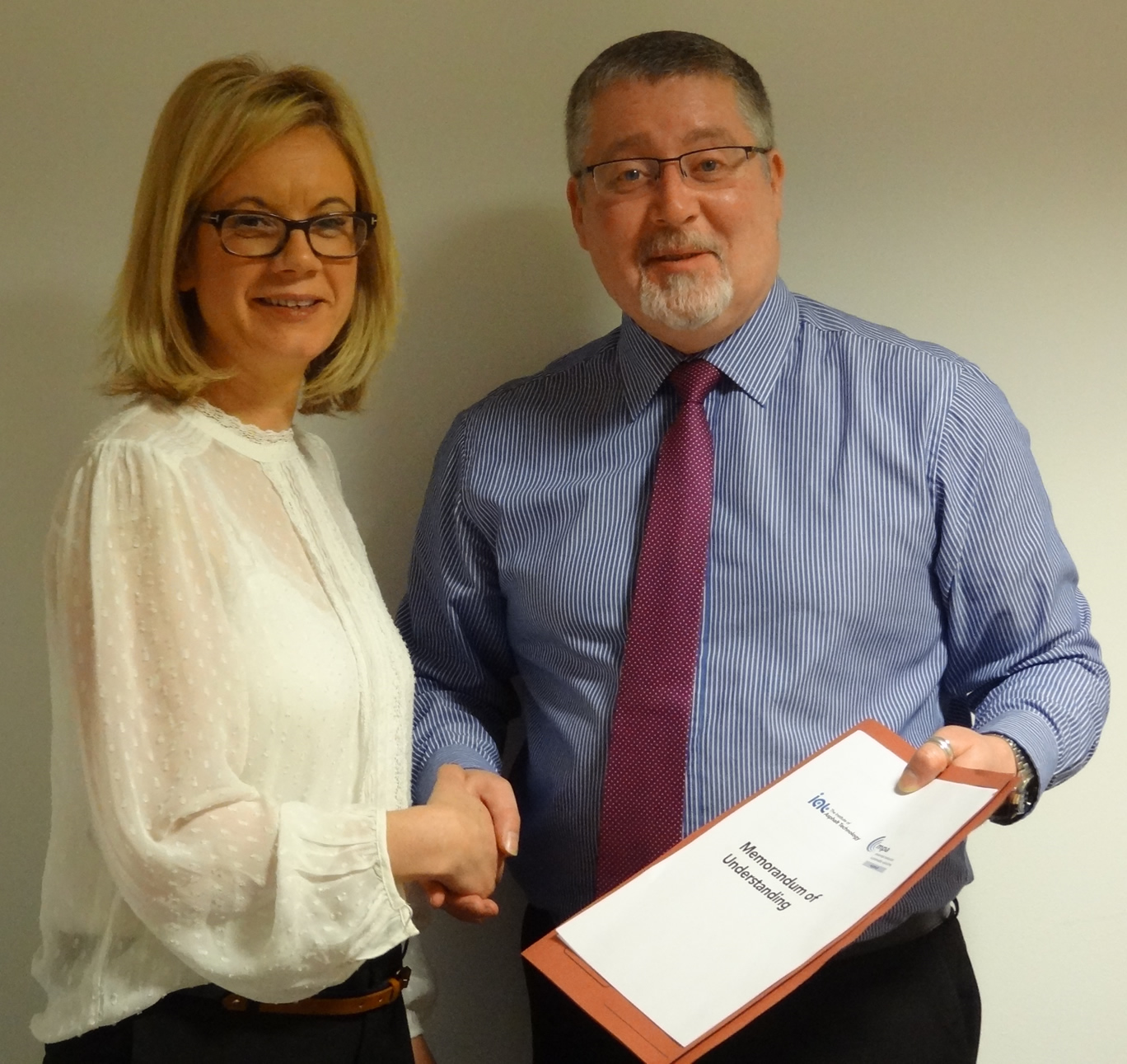 The MOU has been developed to encourage discussion and exchange of technical information and provide a platform for sharing views and knowledge between the two organisations and other relevant bodies. In a time when everyone's workload is demanding this should also assist to prevent duplication of effort by individual Members and/or both organisations.
One benefit is that the MPA will be able to draw on the IAT technical resource in relation to development of the programme and content of the Annual Newcastle University Course in Asphalt Materials and IAT/MPA Memorandum of Understanding Pavements. The Course is now in its 44th year, and in 2017 will run from the 3rd to 8th September. This will help make the course content even more relevant to meet the CPD needs of all asphalt practitioners and stakeholders.
A second benefit relates to the process of representation on national committees. IAT and MPA are involved in a number of national committees, including those in BSI and the United Kingdom Pavement Liaison Group (UKPLG). These representations provide technical expertise and feedback and enable Members to be kept up to date with developments. This agreement will promote a broader sectoral coverage across, and liaison between, the two organisations, seeking to ensure that both are well informed and engaged on the continuing evolution of the wide range of related standards and specifications.
The memorandum will be facilitated by on-going liaison between the IAT Technical Committee and MPA Asphalt representatives.
We are delighted to have created this mutually supportive framework for working with the IAT to enhance what both organisations offer to, and on behalf of, their Members.
The IAT looks forward to further developing our long-standing informal relationship with MPA Asphalt through closer and direct engagement and liaisons.
---
Share this article