Accredited by MP Awards, we have designed Vocational Qualifications for site technician activities specifically in Asphalt operations to meet the requirements of National Highway Sector Scheme 16, Appendix C.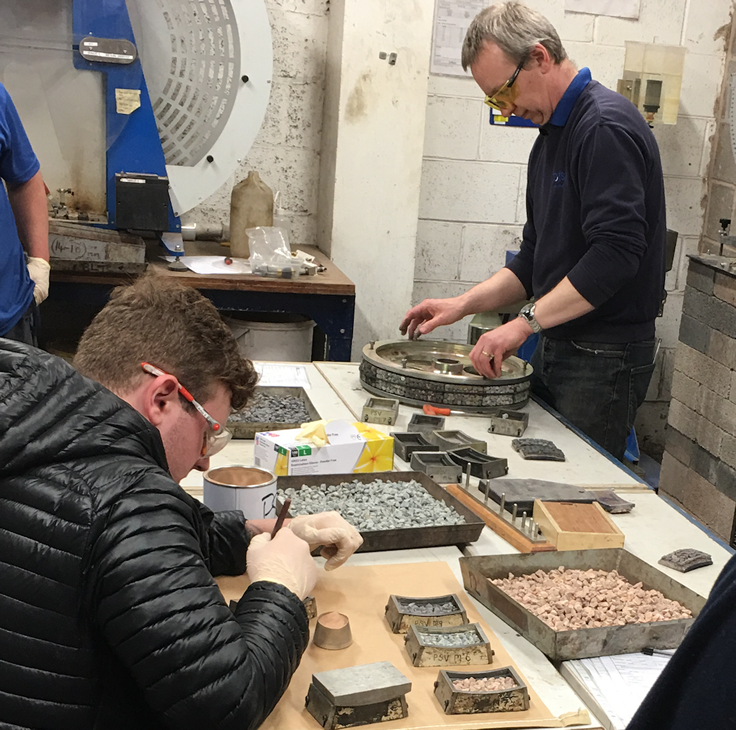 NVQ Level 3 – Technical Supervisor
Candidates have up to 12 months to complete the qualification, during which they will attend a tailored course totalling 5 days (in 2 visits) with the objective of experiencing hands on testing and classroom-based lectures as follows:
Programme (in addition to daily lectures)

VISIT 1

Day 1: Aggregates

Each technician carries out a Grading and PSV.

Day 2: Bitumen

Each technician carries out a Penetration and Softening Point. A site visit to a bitumen plant is included.

Day 3: Asphalt Production

Each technician carries out ITSM and Asphalt Analysis. A site visit to an asphalt plant is included.

VISIT 2

Day 4: Surfacing

Each technician carries out a sampling task and laying record.

Day 5: Quality

Each technician carries out a rolling straight edge and texture depth.
An NVQ assessor will be in attendance to carry out assessments on the technician's physical tests. All ten tests must be completed and a UKAS test sheet uploaded to the candidate's online portfolio. Additional workplace assessment may also be required.
All work is uploaded via a portal and each candidate has their own workspace which shows them what percentage they have achieved towards the qualification for example the completed test sheets are a requirement as well as health and safety tasks which are carried out by the individuals outside of the classroom activities.

The qualification is included in the CSCS card system (gold supervisory card) for Laboratory Technicians (see card finder on the CSCS website and input Lab technician as the occupation)
Candidates are given Affiliate Membership of the IAT which will be upgraded to Technician grade on completion of the course (subject to appropriate fee).
Details for Level 2 Technicians and Level 4 Technical Supervisors / Managers are also available.